Website News: This site launched during the evening of April 10, 2017. There are currently over 400 shared stories. Find or add your favorite stories of the day. Up vote or down vote stories. Make comments on stories. Join today trhough Twitter or Facebook signins. Continue reading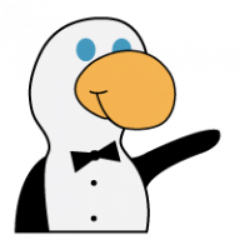 Lists
Posts
The condensed version of a blog post explaining the history of Trump's private club, which the article called "the winter White House," went viral on Monday.

Interestingly the web page promoting the private club was published weeks ago. 

Two new pages were added today: alternative reality and snowflake central. Alternative Reality is for featured articles whereas snowflake central is focused completely on Donald Trump stories.

The Asylum Page was redone today. The category "IP Announcements" is now loading only on the page. This should create a "blog style" entry for the page. 

Major Topics
A post may be created as a Link Post or a Topic Post. For example, this post is a Topic Post. It seems cleaner to add Topic Posts for major stories of the day and have new articles about that topic added as comments. This should alleviate some of the repetitive feel to the site.

The Major Topic Posts will be categorized as featured and will show in the Alternative Reality page.

Traffic
After looking over the traffic for the past few days, it turns out there have been some articles viewed over 300 times in contrast to a majority of articles only viewed 5-10 times.

HTTPS Protocol
The Insane Politics site now loads under the HTTPS protocol. This feature was added by using the "flexible" SSL option in CloudFlare.  

The president has miscalculated the politics of government funding.


It's hard to imagine a better metaphor for Donald Trump's presidency than if, backed by a Republican-controlled Congress, he celebrates his 100th day in office by shutting down his own government. This outcome is by no means inevitable, but the odds of it are astonishingly high

: Government funding expires Friday, and Trump hits the 100-day mark on Saturday.

The campaign rhetoric has now shifted to governing. An April ABC Poll of Trump supporters suggests they are still holding tight that Donald Trump will follow through with his campaign promises. 

This is a partial list of his promises. Please add any missing to the comment sections and I'll add them to the list. 

Develop a plan to defeat ISIS in 30 days
Take no salary
Build a wall and Mexico will pay for the construction
Will be too busy to golf
Repeal ACA (ObamaCare)
Expand mental health programs
Make no cuts to Medicare
Make no cuts to Medicaid
Make no cuts to Social Security
Guarantee 6-week paid leave
Suspend immigration from terror-prone places
Stop TPP
Renegotiate NAFTA
End birthright citizenship
Renegotiate the Iran Deal
Open up libel laws
Create private White House veterans hotline
Increase the size of the U.S. Army to 540,000
Rebuilt the U.S. Navy (350 ships)
Build 1,200 fighter aircraft for U.S. Air Force
Build a Marine Corps based on 36 battalions
Reverse Barack Obama's 2016 gun executive order
Impose a hiring freeze on federal employees
Enact term limits
Declare China a currency manipulator
Cancel federal funding of sanctuary cities
Appoint a special prosecutor to investigate Hillary Clinton
Eliminate Common Core
Defund Planned Parenthood
Achieve energy independence

Party leaders plan to argue the president is "hurting families across the country."

President Trump is the most unpopular president in modern history — and Democrats are hoping to keep it that way.

While negotiating this week with the White House on a plan to avoid a government shutdown and strongly opposed to any new plan to repeal the Affordable Care Act, Senate Minority Leader Charles E. Schumer (D-N.Y.) and House Minority Leader Nancy Pelosi (D-Calif.) are planning to lead a series of events designed to call out Trump's work and words on the economy, trade, health-care reform and his vows to "drain the swamp" in Washington.

North Korea on Sunday threatened to sink an American aircraft carrier that is beginning joint drills with two Japanese destroyers in the western Pacific Ocean.




Justices have long said that drawing districts based on extreme partisanship is unconstitutional, but haven't found a way to decide when lines are crossed.

"My feeling is that there is increasing concern within the court about the extent of partisan gerrymandering over the last 10 or 15 years," said 

Richard H. Pildes, a constitutional law professor

 at the New York University School of Law. "I do think this is a pivotal moment — a big, big moment."

With several of his campaign promises and his first budget now in the hands of Congress, President Trump is adding to perhaps the most critical week of his early presidency by putting his tax-reform plan into the mix.

Author of a new book on Trump's rise says we face "something so dark, so real, so evil" with no clear precedent

Details were still emerging, but it appeared to have been the single deadliest known attack on an Afghan military base since the war began.

The soldiers, most of them unarmed, were shot while eating lunch or emerging from a Friday Prayer service at the headquarters of the Afghan Army's 209th Corps in Balkh by assailants in military uniforms who entered after another attacker had detonated explosives at a check post. The 

Taliban claimed responsibility for the assault.

Companion events are scheduled in hundreds of cities around the world.

"We are at a critical juncture. Science is under attack," said Cara Santa Maria, a science communicator who is one of several emcees of the four-hour rally that kicked off at 10 a.m. "The very idea of evidence and logic and reason is being threatened by individuals and interests with the power to do real harm."


According to a report by South Korea's primary news outlet, Yonhap, the Pentagon has directed a total of three US aircraft carriers toward the Korean Peninsula, citing a South Korean government source.

The profound reordering of New York's shopping scene reflects a broad restructuring in the American retail industry.

89,000 jobs lost since October doesn't fit the White House rhetoric that jobs will be returned. In fact, jobs reports have been low since Trump took office.